2009 Samoa Tsunami Survey
---
LEONE, Tutuila (American Samoa), 05 October 2009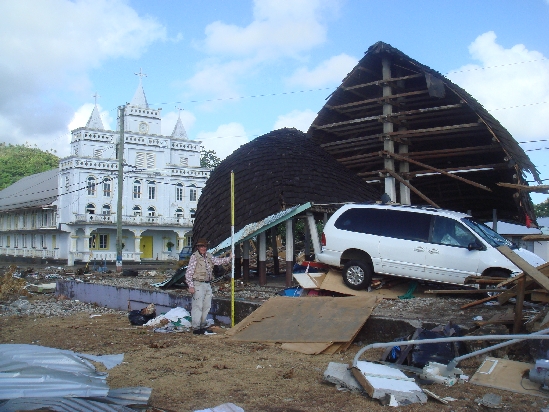 E.A. Okal stands on the waterfront of Leone, the second largest town on American Samoa, amid the debris from the tsunami of 29 September 2009.

At this location, the wave had a measured flow depth of 5 m and penetrated more than 400 m inland.


Photograph: J. Borrero
---
LALOMANU, Upolu (Samoa), 06 October 2009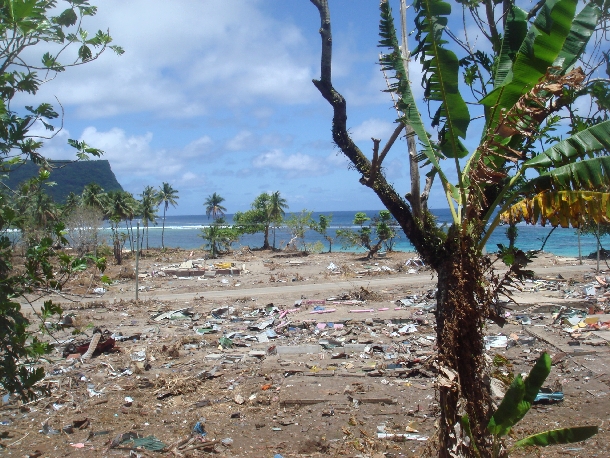 Scene of devastation at the Southeasternmost corner of Upolu Island (Samoa). The village of Lalomanu was totally destroyed, with 61 fatalities. Run-up reached 11.4 m for a penetration of 250 m.
Photograph: E.A. Okal