AGU Reception Hosted by Northwestern University and Washington University in St. Louis
October 24, 2022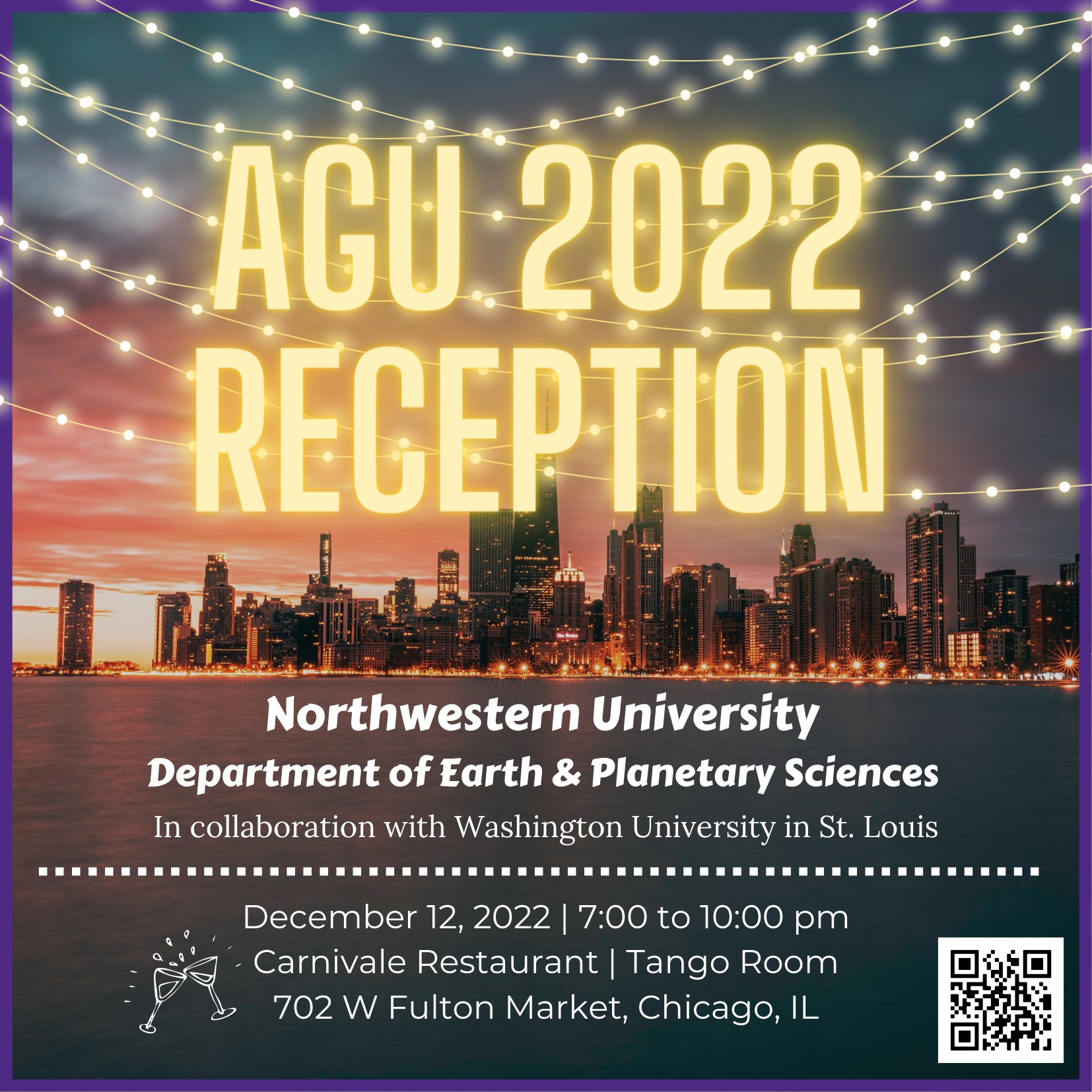 Current students, faculty, staff, and alumni are invited to our AGU Reception co-hosted by Northwestern University and Washington University in St. Louis!
December 12, 2022 | 7:00 to 10:00 pm
Carnivale Restaurant | Tango Room
702 W Fulton Market, Chicago, IL
RSVP at the QR Code or at https://qrco.de/bdQal9.
Please e-mail earth@northwestern.edu if you have any questions.
Back to top