Advising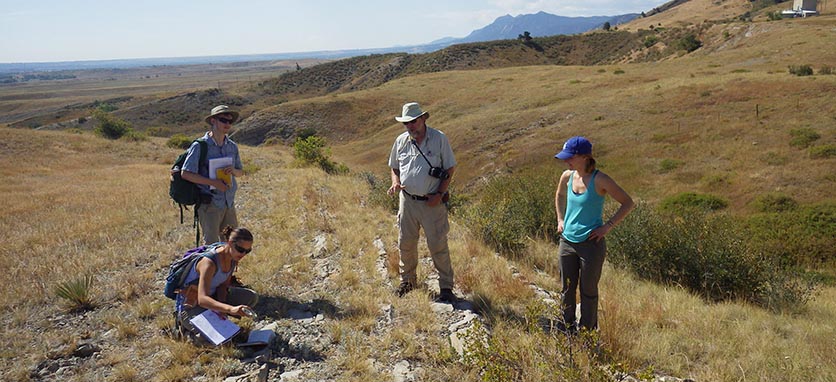 How do I declare a major or minor in Earth and Planetary Sciences? Which courses count toward the major or minor? Can I focus on a particular sub-discipline in the Earth and Planetary Sciences? How do I get involved in research? What kinds of careers are well served by a degree in Earth and Planetary Sciences? How do I apply to graduate school?
We offer many resources to help you answer these and other questions about the Earth and Planetary Sciences undergraduate program. Current and prospective majors and minors are encouraged to consult early and often with the Director of Undergraduate Studies (DUS), Prof. Brad Sageman. The DUS can help you to understand what it means to major or minor in our program, pick essential courses, and check on your progress. The DUS also provides valuable insight into how to combine your major or minor with your other interests, such as study abroad, research experiences, or internships.
Additionally, we encourage you to contact other faculty members, graduate students, and other members of our department  - not just those who officially serve as advisors. Visit during a professor's office hours to learn more about what they taught in class. Talk with someone whose research you'd like to get involved in. Ask around about opportunities to travel on field research or to academic conferences. Relationships formed within our department will help you to get the most out of your time here at Northwestern, and it will expand your opportunities in the next stage of your life.
Declaring a Major or Minor
Consult the Weinberg Declaring a Major or Declaring a Minor website.
Contact the Program Assistant to schedule an appointment with the Director of Undergraduate Studies (DUS).
Prepare a 4-year course plan showing the courses you've taken and those you plan to take. Pay attention to courses that are specifically required for your general university requirements or other majors/minors, and determine when specifically required courses are offered by quarter/schedule. 
Obtain the DUS' signature approving your major/minor declaration.
The DUS will submit your declaration form to Weinberg
Examine our webpage for information specific to the Earth and Planetary Sciences undergraduate curriculum.
Resources
Weinberg College Rules and Policies
This website contains important information about double counting courses, independent study, study abroad, transfer credits, etc. You should familiarize yourself with these regulations when developing and following your 4-year course plan.