Seismogram Archive Facility
The Department maintains a Seismogram Archive Facility in the basement of the Seabury Building,
across the street from the Technological Institute. It holds extensive collections of
microfilmed and microfiched seismograms from the World-Wide Standardized Seismographic Network
(1963-1985), originally acquired by Professors Stein and Okal, later complemented through the
transfer of the full collection owned by the California Institute of Technology (1963-1970).
In addition, we hold complete microfilmed archives of the Southern California (Caltech) network
for 1923-1962; and extensive datasets of records at ex-Soviet, North American, and Japanese stations,
dating as far back as the 1910's. As a whole, our holdings comprise upwards of 5,000,000
seismograms, covering the pre-digital era of seismology.

The Seismogram Archive Facility includes a modern reader/scanner allowing the production
of high-quality digital images from microfilms and microfiches. When combined with
24/7 open access under the responsibility of a Faculty member, Northwestern's facility
is unparalleled in the United States in terms of original data for the study of global
historical earthquakes.

Additional facilities for the processing of paper seismograms include a Departmental
150 cm x 100 cm digitizing table and access to a full-size (135-cm wide) digital scanner
at the nearby University Library.
| | |
| --- | --- |
| Facility Contact | Prof. Emile Okal |
| Email | e-okal@northwestern.edu |
| Facility Address | Seabury B-40, 2122 Sheridan Road |
| Facility Phone | +1 847 467 2619 |
| Department Address | 2145 Sheridan Road, Tech F374, Evanston, IL 60208-3130 |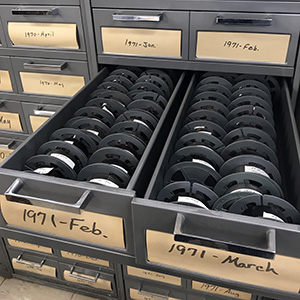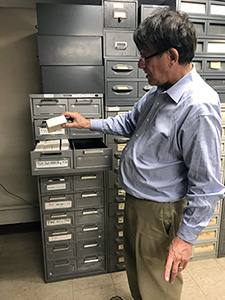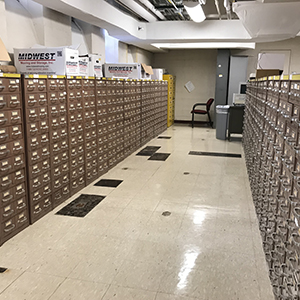 Back to top