Professor Patricia Beddows inducted into Women Divers Hall of Fame
November 17, 2022
Earth scientists are familiar with field work in a range of conditions including in remote regions and extreme conditions.  However, few of us conduct field work underwater. Prof Patricia Beddows is among a singular group of Earth and Environmental scientists who not only perform their field work underwater but do so in enclosed spaces that we know as caves. Dr. Beddows' research-driven cave diving has led to discoveries in hydrology, geology, tectonics, geochemistry, and archaeology. We are thrilled to announce that Dr. Beddows diving leadership in karst and cave geoscience, instrument development, and environmental monitoring has led to her induction into the Women Divers Hall of Fame in 2021: https://www.wdhof.org/members/patricia-beddows-ph-d. A formal, festive celebration of the 2021 and 2022 inductees recently took place in Orlando (see photo). At Northwestern, Dr. Beddows is the director of the Environmental Science program and the assistant chair of the Department of Earth and Planetary Sciences.
Read more about Dr. Beddows' achievements here.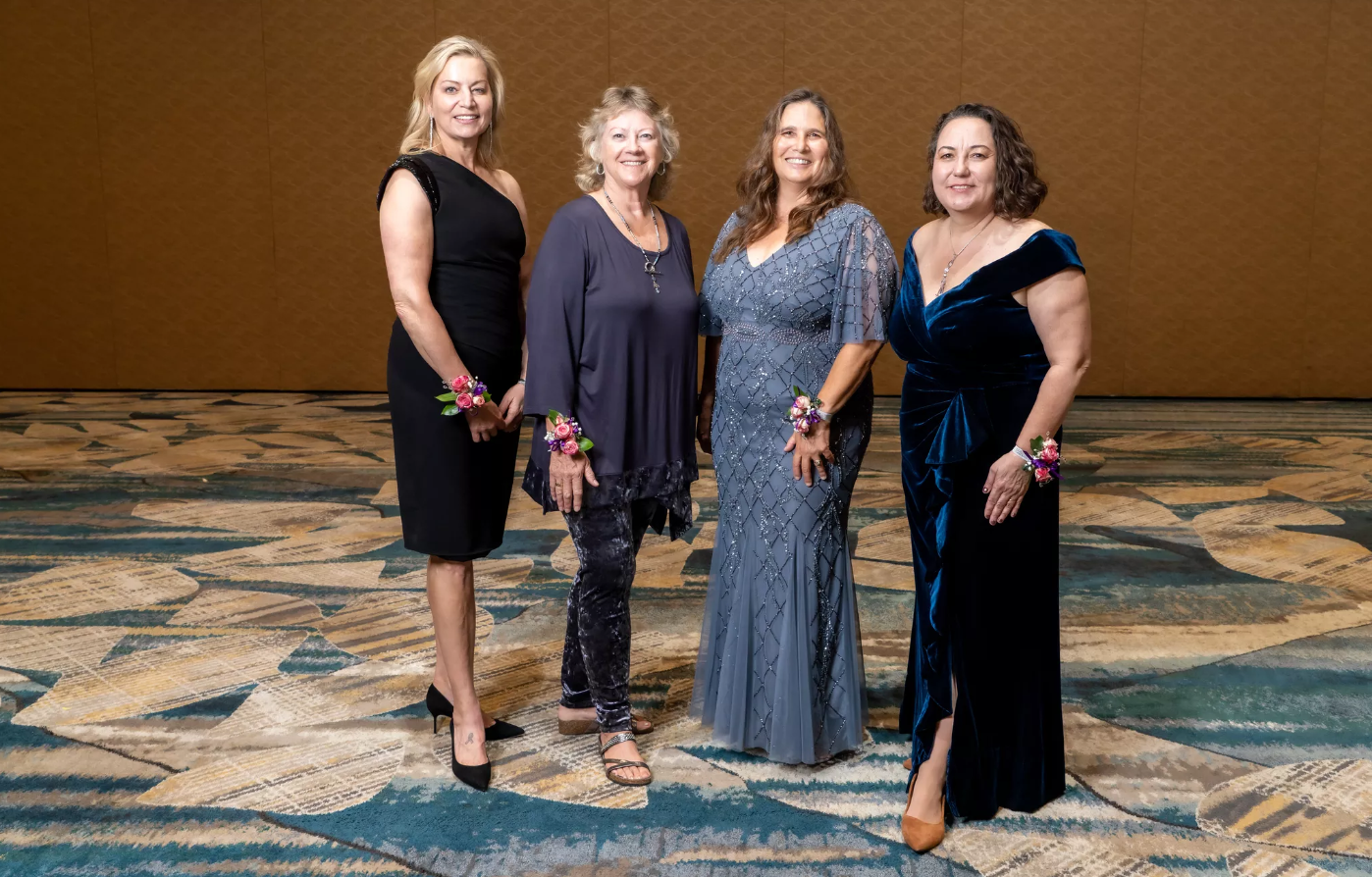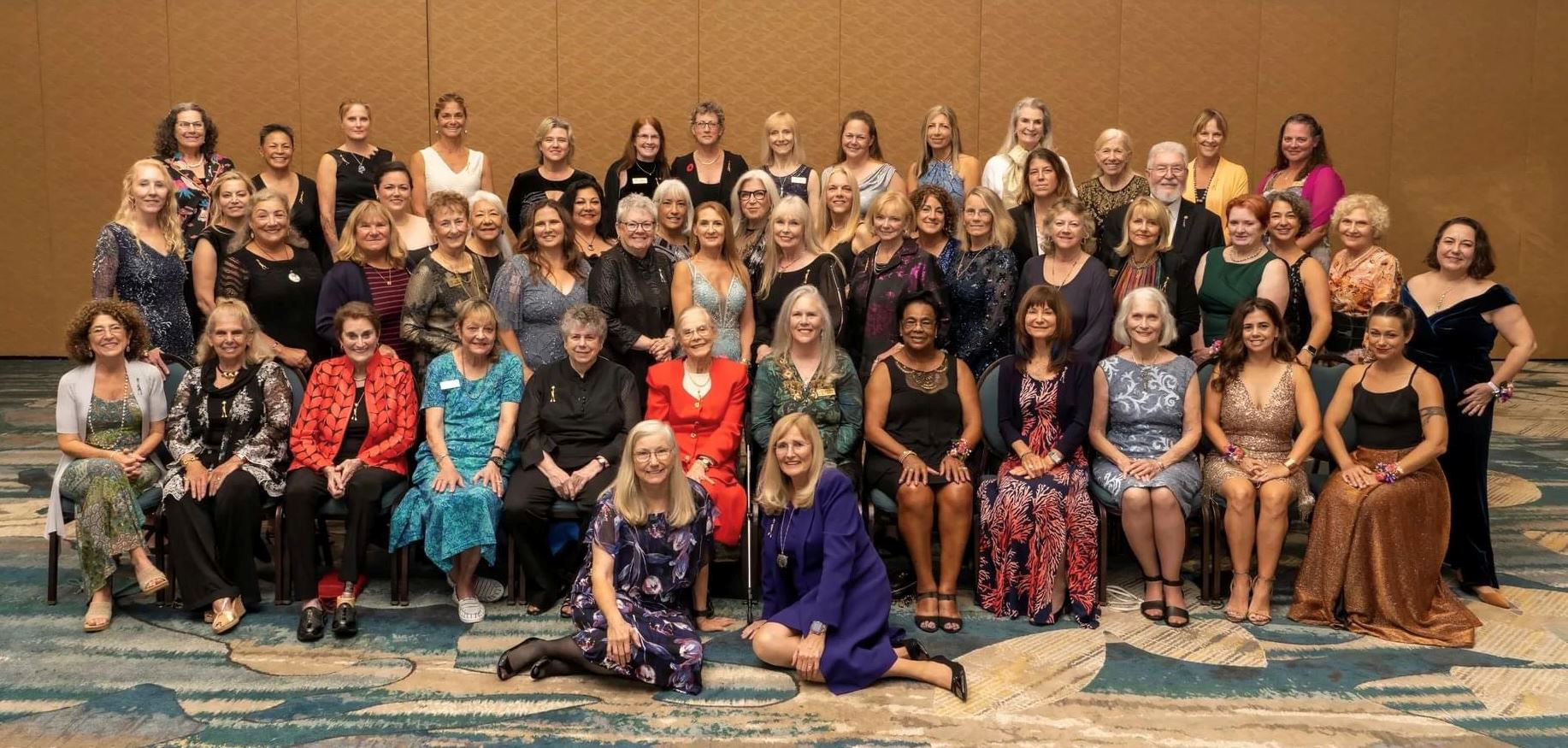 Dr. Beddows is standing on the far right in both photos.
Back to top