Mitchell Barklage
Adjunct Scholar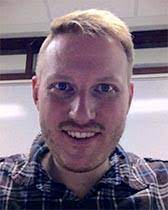 I am an Adjunct Scholar at Northwestern University and a Research Geophysicist at the Illinois State Geological Survey (ISGS) with expertise in geophysical data acquisition and seismic imaging. My research interests include developing new subsurface imaging and recording techniques to aid in the sustainable development of subsurface resources for the betterment of society. I have led several large geophysical field surveys that utilize the latest advances in seismic recording technology. These data provide valuable information about the subsurface and have many applications ranging from carbon sequestration and storage, groundwater management, geothermal energy production, and coastal management. I also enjoy serving as mentor to undergraduate students pursuing geophysical research opportunities. Some of my past student collaborations have included geophysical surveys of Mammoth Cave in Kentucky and hypersaline lake systems in British Columbia, Canada.
Selected Publications
Barklage, Mitchell, Mattheus, Christopher, and Phillips, Andrew, 2021, Geomagnetism of the Subsurface Along the Northernmost Illinois Coast of Lake Michigan, Geological Society of America Abstracts with Programs. Vol 53, No. 6, doi: 10.1130/abs/2021AM-370374.
Back to top